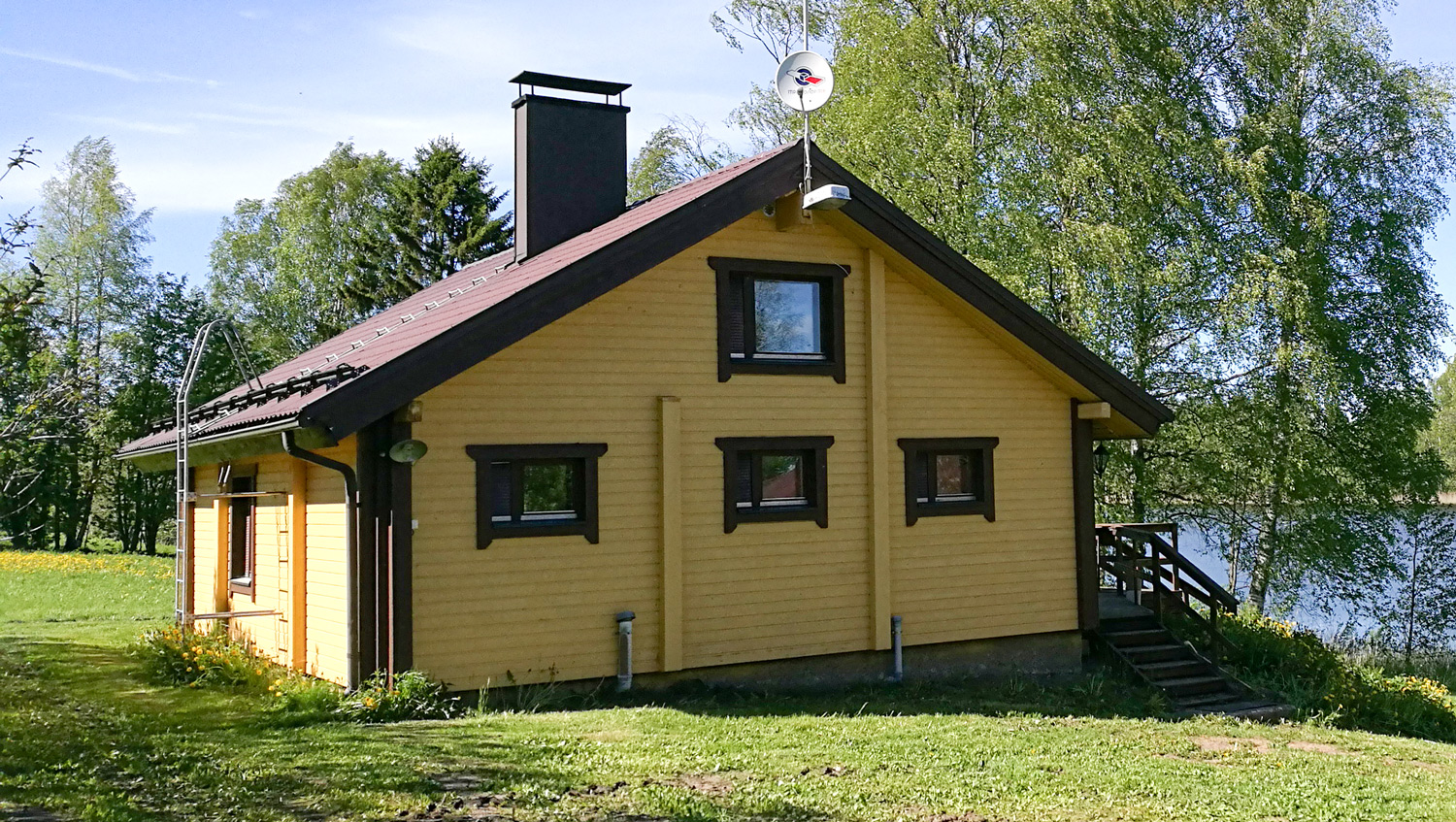 Kaita Cottage is currently under renovation. The sauna, kitchen, WC, and all the floorings will be renewed. After the upgrade the cottage will be heated by geothermal heat like Pyhitty Cottage. The Kaita Cottage will be for hire starting from 1 May 2020.
The cottage and a sleeping hut locate at the Kaita Lake in Joroinen, and there is room during the Summer season easily for eight or ten vacationers. There is also a spacious barbeque hut which is ideal for to have breakfast or to spend evenings. After the Summer the sleeping hut is closed but the cottage has room around the year for six overnighters in the bedroom upstairs, loft, and on the sofa-bed downstairs.
Kaita Cottage is easy to reach: the cottage is located two kilometers from the main road no 5 in the village of Kaitainen between Juva and Joroinen. The closest supermarkets and services are in Juva and Joroinen.
The lake is rich in fish. The most common fish species in the Kaita and Paljo Lakes are pike, perch, and roach, also pike-perch has been restocked a lot. A fishing permit of the local fishery costs 15 euros/year/household. The permit can be purchased through us, and the permit covers beside Kaita Lake also Paljo, Haapanen, Piko, and Suotlampi Lakes. There is a rowing boat at the cottage, and an additional boat is available if needed.
The main events in Joroinen in the Summer are Joroinen Music Festival and Finntriathlon Joroinen – the oldest, the biggest and the most beautiful triathlon event in Finland.
Excellent day trip destinations are e.g. TeaHouse of Wehmais in Juva, the only tea room in Finland specialized in the British tea culture, and Linnansaari National Park in Rantasalmi. Linnansaari is an ideal place to spot rare lake seals and majestic ospreys. The waters of the park are dotted with lush green islands and rocky islets. A boat service takes trippers to the main island during the Summer, in the Winter time tour skating is the quickest way to access Linnansaari Island.
It is also easy to make day trips by car to Kuopio (100 km), Mikkeli (60 km), Savonlinna (80 km), and Varkaus (40 km).
The guests at the Booking.com have rated the cottage as Exceptional (9,1).
Check out the photos below!